Elkhart Buses
Built on both Ford and Chevy Chassis with range capacity from 8 to 33 passengers Elkhart Coach is a division of Forest River, Inc. The Elkhart Coach / Forest River production capacity enables them to fill our customers' orders promptly without cutting corners or rushing through production procedures.
This ensures that each Elkhart Coach/Forest River product is conscientiously built and undergoes thorough, detailed inspection before it's shipped to the customer.
Below are the available models of Elkhart buses for sale and lease.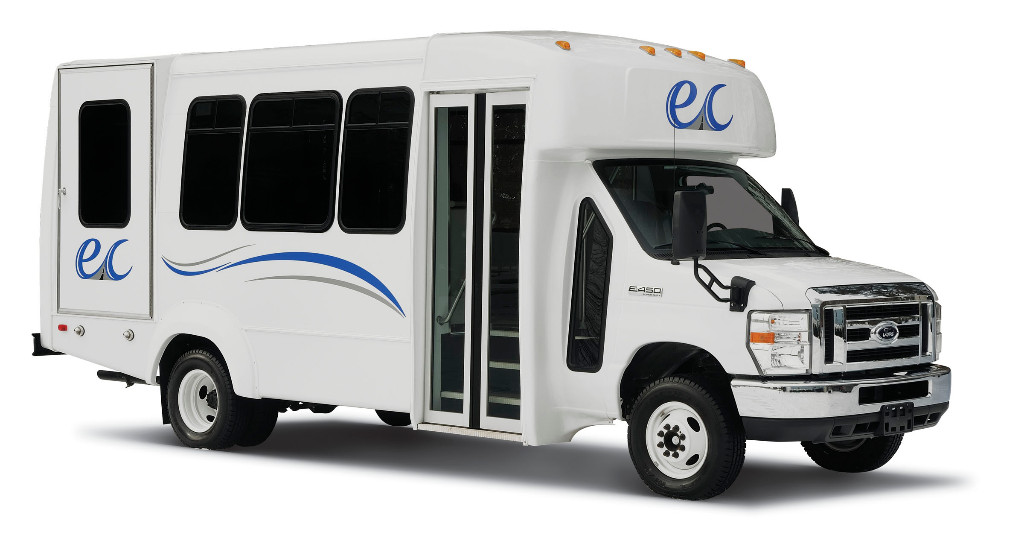 The
Elkhart Coach Model ECII
is the newest addition to the Forest River bus family. The ECII offers clean styling, great value and outstanding fit and finish.
Built to please, engineered to last, the ECII is manufactured for years of care-free driving and performance. Our team of experienced, quality oriented production and manufacturing experts have engineered the "best value for your money" vehicle coupled with the best warranty in the market.
BODY SPECIFICATIONS:
Seating capacity:  Up to 25 passengers
Wheelbase:  138″ – 190″
GVWR:  11,500 lb, 12,300 lb, 12,500 lb, 14,000 lb, 14,200 lb, 14,500 lb
Engine: 5.4L V8 Gas, 6.8L V10 Gas, 6.0L Gas, 6.6 L Diesel
Fuel Tank: 33-57 Gallons
Download Brochure for the ECII – Ford
Buy Bus Parts Online
Unbeatable Prices, Dare To Compare!