Matthews Buses Comercial would like to thank you for your continued support.
#togetherapart
You can order bus parts on-line @ www.buspartexperts.com
Serving Your Transportation Needs Nationwide.
Matthews Buses caries a great selection of NEW buses for sale if you are looking to buy a bus. Please browse our online showroom and let us know if you have any questions.
Serving Your Transportation Needs Nationwide.
Matthews Buses caries a great selection of NEW buses for sale if you are looking to buy a bus. Please browse our online showroom and let us know if you have any questions.




Matthews Buses Commercial – Commercial Buses For Sale & Leasing
Matthews Buses Commercial is proud to say we have developed a "Legacy of Trust" with our commercial bus customers. With our services, you can place your confidence in that we offer the highest quality products at the most competitive prices backed by the best warranties, service, and parts in the industry. Our company is your premier source for commercial bus sales and services. Matthews Buses Commercial provides our customers a stocked selection of new and pre-owned vehicles that will meet all your transportation needs for transit agencies, colleges, churches, and community service organizations. If you need a small passenger van, full-size bus, or a vehicle with wheelchair accessibility, we have you covered. Matthews Buses Commercial has always and will continue to service all our customers with exceptional quality and superior customer service.
Interested in Financing Options?
Contact Us for NO OBLIGATION Financing to Buy A Bus!






Our Proud Manufacturers
Matthews Buses Commercial sells a wide variety of new and used commercial and shuttle buses from highly reputable manufactures that include; Battisti Customs, Berkshire Coach, Braun Ability, Champion Coach, Elkhart Coach, Glaval Buses, Goshen Coach, Startrans Buses, and Thomas Buses. We take pride in maintaining excellent relationships with our top-quality transportation providers, so you're able to always buy top-quality products.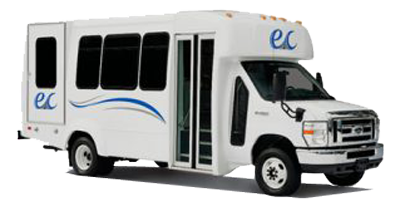 Shuttle Buses
Matthews Buses Commercial shuttle buses are the industry standard for parking companies, tour operators, hotels, resorts, and much more. Our shuttles seat up to 45 passengers that feature reclining seats, overhead luggage racks, and individual lighting at each seat. The shuttles can be equipped with wheelchair lifts, luggage storage, premium seats, parcel racks, and graphic packages. Whether you're searching for a new or used shuttle bus, our company has the experience and inventory to find your perfect solution.
Non-CDL Buses
Included in our inventory, we also have a great selection ofnon-CDL buses.The great thing about these buses is that you don't need a CDL license to operate them. Whether you need a bus for your church function or even a party event, the accessibility of being able to transport groups of people has never been easier with Matthews Buses Commercial.
As hotels, living communities, and medical facilities continue to grow, there will be an on-going need for these commercial buses to ensure a safe transport of your guests between their destinations. In addition, working with Matthews Buses Commercial provides you with emergency repairs at a very reasonable price.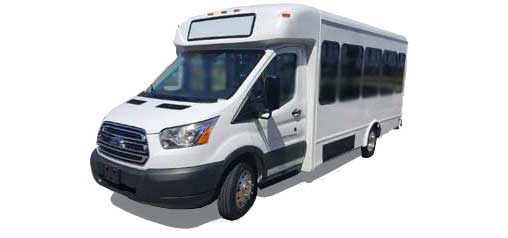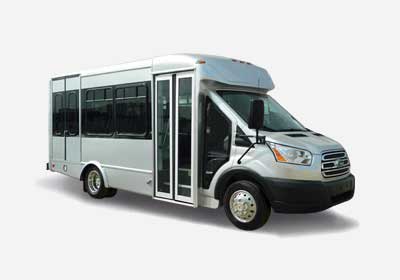 Midsized Commercial Buses
In certain situations, businesses and organizations will need a specific amount of space in order to transport groups of people to different locations around the community. These locations could be day cares, college stadiums, or political campaign committees. No matter the destination, you can rely on Matthews Buses Commercial to get you there with our midsized commercial buses. On-board our buses you will notice that our seating arrangement will be easy for you to understand and meet all your safety requirements during the transport. Don't worry about being stuck on a hot sweaty bus, with our climate control you will always stay cool and comfortable. Also, you will see we have shaded windows, interior lighting, and spacious areas for your luggage that are included. Our transportation company will make sure you get a bus that is affordable, comfortable, and high performing.
Large Commercial Buses
Depending on your transportation needs, it may be better for you to purchase one of our many large sized commercial buses, rather than multiple small or mid-sized ones. This can sometimes be a tough decision to make, but with Matthews Buses Commercial, it's not a decision you will have to make alone. We will help you determine what size bus will be best suited for your needs and better for you as a long-term investment. Our large buses, transport dozens of people that allows them to navigate highways, drive through city streets, and cover distances between airports, all the while sustaining comfortability, safety, and efficiency.
Matthews Buses Commercial
Commercial Buses For Sale & Leasing.
Interested in Financing Options?,
Contact Us for

NO OBLIGATION

Financing!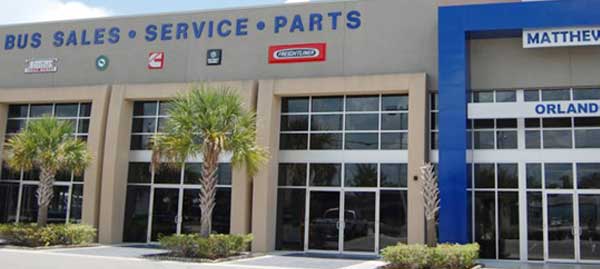 Buy Bus Parts Online
Unbeatable Prices, Dare To Compare!
Don't like ordering online?
Call one of our experienced Parts Analysts today! 866-349-6928
Matthews Buses Commercial
Phone: 800-330-1175 Ext. 403
Fax: 407-982-7642
Sales Department Hours:
Monday – Friday: 8:00AM – 5:00PM
Saturday – Sunday: Closed