Goshen Buses
Goshen Coach, Inc. is a transportation solutions supplier. We have been building specialty vehicles since 1985. We have become one of the leaders in the commercial bus industry.
Goshen Coach is ISO 9001:2008 and Ford QVM certified and has been rigorously tested to ensure many years of reliable service. In fact, the GCII series of products has been crash tested by an OEM chassis manufacturer.
Goshen Coach is represented by a nationwide network of dedicated dealers who work with each customer to customize the bus to his/her specific needs – from public transit to assisted living facilities, parking shuttles, churches and universities.
You can trust that Matthews Buses Commercial sales professionals will guide you in selecting the Goshen Coach products that best fit your needs.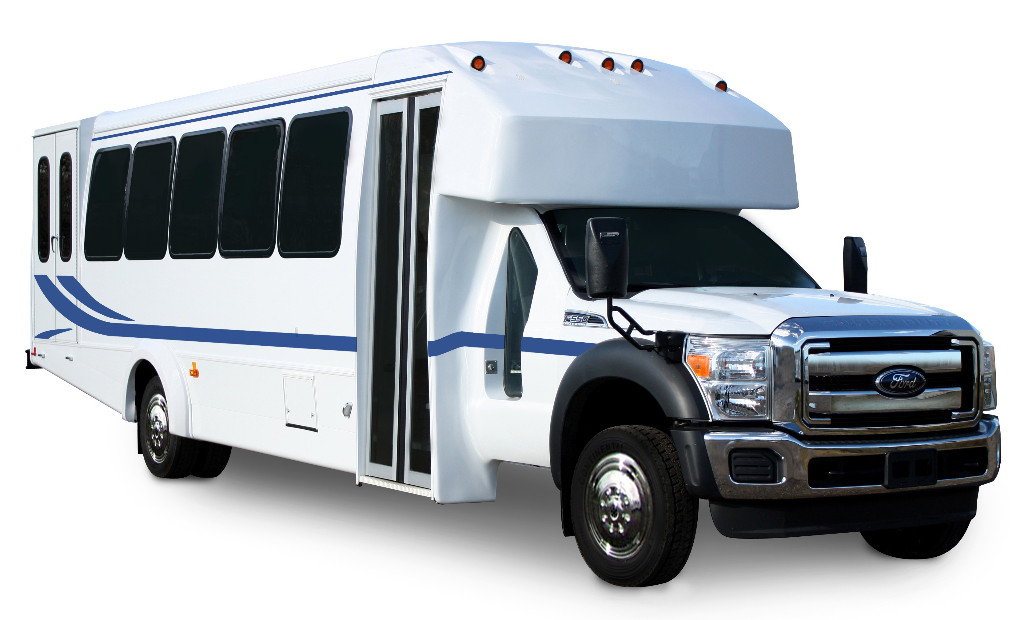 The G-Force is a wide body, built on a reliable F-450 or F-550 chassis but with the turning radius comparable to the E-series chassis. This model provides passengers with wide aisles, excellent headroom, flexible wheel chair options and space for luggage racks and/or luggage room.
SPECIFICATIONS
Seating capacity: Up to 33 passengers
Wheelbase: 189″ to 233″
GVWR: 16,500 GVWR on F-450; 19,500 GVWR on F-550
Chassis: Ford F-450 or F-550
Engine: 6.8L Gas or 6.7L Diesel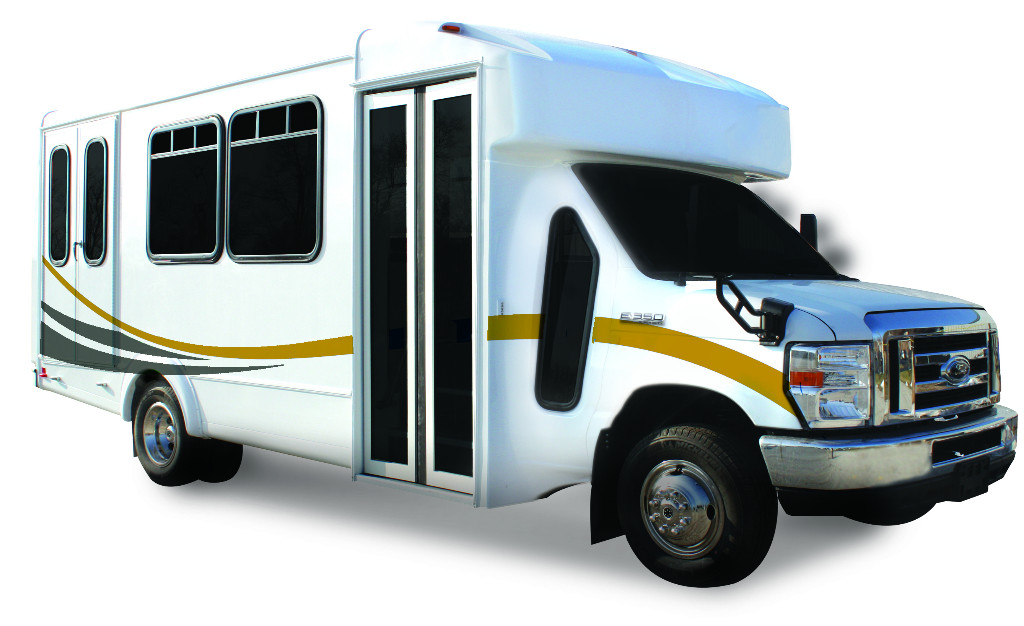 The Impulse is the newest model to hit the Goshen Coach line-up of products. This model is designed with style and weight savings, spacious interior, flat exterior walls and a newly styled front cap and rear wall. The Impulse can accommodate up to 28 passengers, or 25 with dedicated rear luggage, all while maintaining an economic advantage.
SPECIFICATIONS

Seating capacity: Up to 28 passengers
Wheelbase: 138″ to 190″
GVWR: Ford: 11,500, 12,500 or 14,500; Chevy: 12,300 & 14,200 LBS GVWR
Chassis: Ford E-350 and E-450; Chevy G3500 and G4500
Engine:Ford: 5.4L & 6.8L Gas; Chevy 6.0L Gas or 6.6L Diesel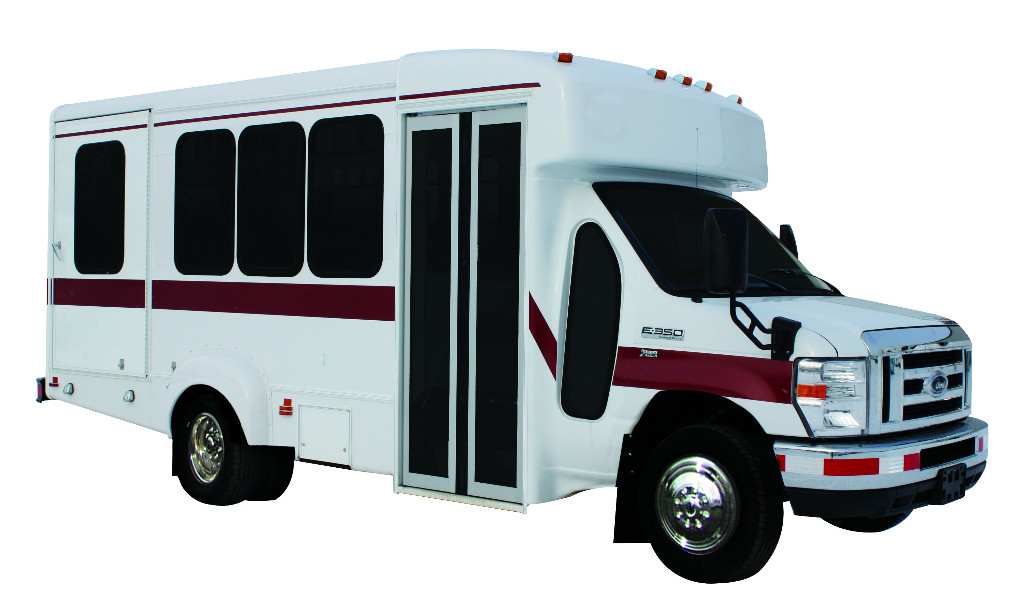 The Pacer II supplies all the options you need to transport your team. This model can transport up to 14 adults. The Pacer II is equipped with dual rear wheels for stability, ample passenger headroom, and large windows. No CDL is required.
SPECIFICATIONS
Seating capacity: Up to 14 passengers
Wheelbase: 138″ to 159″
GVWR: 11,500# to 12,500#
Chassis: Ford E-350; Chevrolet G3500
Engine: 5.4L or 6.8L Gas or 6.0L Diesel; 6.0L Gas or 6.6L Diesel