Matthews Buses Commercial: Select High Quality Charter Buses For Sale at Affordable Prices!
Does your enterprise invest in modern, state-of-the-art charter buses? You'll want to consider some of the excellent new and pre-owned selections available from Matthews Buses Commercial. Contact 1-800-330-1175 today or send us a message to discover superb vehicles at surprisingly affordable prices.
The Dynamic Charter Bus Industry
Today, the expansion of global tourism has generated a competitive marketplace for a growing number of charter and tour bus enterprises. Locating vehicles in good condition at economical prices enables companies in this field to thrive in this dynamic, rapidly changing marketplace. To help your firm maintain its fleet, consider bookmarking our website. You'll want to return to our URL frequently to peruse our outstanding inventory of comfortable, attractive charter buses.
We carry vehicles by leading manufacturers. Visit us to discover buses in a full range of sizes (transporting fewer than 16 passengers or over 26). Some of the brands we offer include Braun, Startrans, Goshen Coach, Thomas, Federal Coach, Indbus, Elkhart Coach, and Champion. Customers welcome our competitive prices and our commitment to excellent service. (We even offer financing.)
>>Related Content: Assisted Living Buses For Sale
Want More Info?
Give us your details and we will contact you to answer all your questions.
Charter Buses For Every Purpose
Whether your company rents charter buses to the public, or operates in-house tours on a chartered basis, you'll appreciate the Commercial Division of Matthews Buses. As specialists in this niche vehicle marketplace, we select the brands and models in our inventory with exceptional care. Our Service Department offers outstanding support. Customers can also purchase replacement and spare parts easily online through our Internet store.
While centered in the Southeastern Region of the United States, we market charter buses to a global base of customers. Our firm selects products designed to offer years of utility in a demanding field. Visit us to locate a wonderful selection of vehicles for your charter fleet!
An Illustration: The Beautiful 2018 Startrans Candidate II Transit Vehicle
If you've searched for a dependable, popular model of charter bus, consider the classy 2018 Startrans Candidate II Transit. With white exterior and black interior trim, these easily maintained vehicles carry both passengers and their luggage. In addition to an overhead rack, the bus offers a separate rear baggage compartment for extra storage. The dependable, fuel-efficient Ford gasoline-powered engine makes this model exceedingly popular as a charter selection.
As a bus company, you likely already appreciate the importance of offering a charter fleet displaying a variety of vehicle sizes and conformations. Including both small and large-capacity models in your inventory enhances your ability to serve customers. While some of your customers may prefer to hire a charter bus with more than 26 passenger seats, many others favor the flexibility of choosing buses in the 16-25 (or under) passenger ranges. We offer vehicles in variable sizes, allowing you to assist customers who may initially reserve a single bus and then upgrade their chosen size selection. The lovely 2018 Startrans Candidate II Transit vehicles display both versatility and cost-efficient operation capabilities. Your charter customers will appreciate both the ease of entering these low-to-the-ground vehicles, and the generous, encompassing passenger windows.
Rely on Matthews Buses Commercial
Another benefit of selecting vehicles from Matthews Buses Commercial involves the ease of increasing your fleet size rapidly with our help. We carry an ever-changing inventory, so you'll have the option of purchasing one (or more) new buses, or selecting individual pre-owned vehicles fitting your requirements. If you need to add more buses to your fleet on short notice, we supply an excellent resource!
We welcome the opportunity to discuss your company's charter bus specifications with you. Call us at 1-800-330-1175. We look forward to assisting you!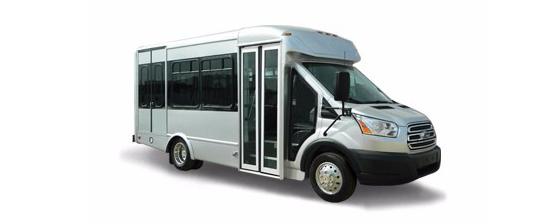 On overall, for all your assisted living buses needs, kindly contact us! We will make it a worthy experience.